7 Tips for Beautiful, Glowing Skin!

This post is brought to you by Michael Todd USA. All opinions and ideas expressed are 100% my own.
I have a big confession to make: Up until the last couple years, I had the WORST skin care habits in the world. I continually broke every beauty commandment in the book when it came to my skin. I slept in my makeup, I never wore sunblock . . . I could go on with more appalling confessions. But I think you get the idea—I stunk at skin care maintenance. Luckily, I am blessed with pretty decent skin genetically, but I definitely was not doing my part to help my situation.
My wake up call was called TURNING 30 . . . lol! All of a sudden, when I looked in the mirror, some strange, older-looking woman was staring back at me. The wrinkles had started showing up, and I was NOT a fan at all! With the appearance of finer lines, I was determined to work hard and turn things around. I had made getting up at 5:30am to work out a habit, so taking time to care for my skin should be easy enough . . . right?!
So with my new laser focus on better, more grown-up skin care, I began doing my research and getting better at the basics. These tips and products I'm sharing with y'all today have really helped my skin look healthier and more radiant than it has ever been before!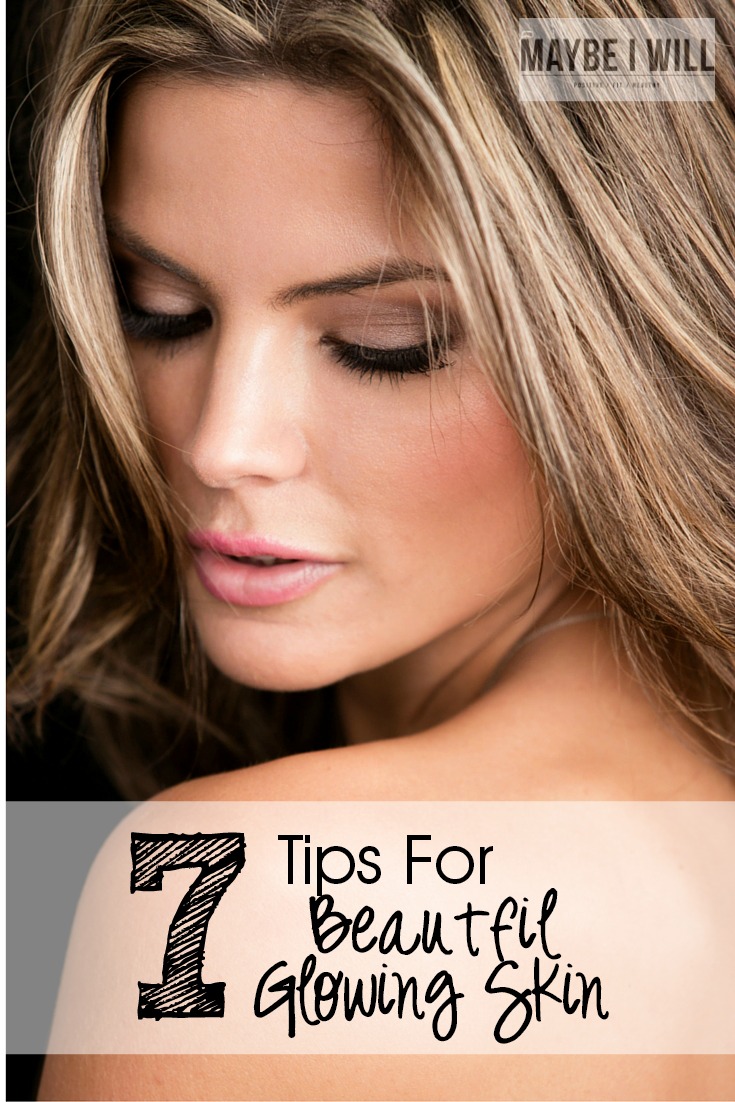 Wear sunblock! You can only reverse so much; wearing sunblock will help protect your skin from more damage! After a pretty good tongue-lashing from my esthetician after my last facial, I vowed to follow her advice: I would wear sunblock every day and that when I went running outside, I would wear a hat. I actually really love this BB Creme from Lira with sunblock included! Just find one you love, and use it daily!
Make skin care a nightly ritual! I, like every other mom in the world, am completely exhausted by the time I am ready to roll into bed at night. My old excuse was that I was too tired to wash my face. (I know—LAZY!) The other night, I actually timed myself, and it took me all of 10 minutes. It is worth the investment! Especially you twentysomethings without a wrinkle in sight!
Eat Clean! Just changing my diet to include more REAL food and less processed food has helped my skin look loads better. Your body needs the nutrients found in fruits and vegetables to look its best! Food that are rich in antioxidants are also a huge help in having glowing skin! Think berries and green tea; both are great sources of antioxidants.
Get a good night's sleep! I can definitely see the difference in my skin between when I am well-rested and when I am not! Aim for 7-10 hours every night!
Drink your water! Proper hydration will help your skin look its best—always! Aim to drink at least 2/3 of your weight in ounces each day. For example, if you weigh 150 lbs, you should drink 100 ounces.
Wake up and get your sweat on! Exercising in the morning (making sure to work up a good sweat) will leaving you glowing all day long!
Find the right products for you! I have spent a lot of money on skin products over the last couple years in my search for healthier, younger-looking skin! Some worked, and some were complete CRAP, even some for which I paid a lot of money! I am going to share with you what I am currently using that I LOVE! Most of these products I came across were recommendations from my esthetician.
Number one on my list: Invest in a high-quality cleansing brush! I like this one that I tried from Michael Todd for $99. It's a great value and has soft bristles and three different speeds, so you can pick which one is best for you. It also is rechargeable. In addition, it's the first antimicrobial sonic cleansing brush with built-in protection that inhibits up to 99.9% of stain- and odor-causing bacteria, so your brushes stay clean and fresh longer (up to 6 months)! That is one thing that honestly kind of freaked me out about these types of brushes in the past: Why use a brush that is a growing ground for bacteria to clean my face? Well, here is my answer! 🙂 (If you want more information on how awesome this Soniclear Petite Skin Cleansing System is, check out this informative YouTube video.) I really like mine a lot. Even Miss Morgan, my tween, loves using it. You better believe I am preaching good skin care! I wish I had developed awesome habits at her age. This would make an awesome gift idea for the tween or teen on your list—or yourself! 😉
Here are my current FAVS!
Like I mentioned earlier, I have been through a ton of different products, and I am LOVING these!
Capriclear 100% Fractionated Coconut Oil Spray: I spray this all over my body when I first get out of the shower. My skin is super soft and glows all day long!
No. 7 Beautiful Skin Age Defense Cleanser: This is a great, mild cleanser that doesn't dry the skin. You can find this at Target!
Acure Brightening Facial Scrub: This has kind of a funky smell, but it works well and helps with my hyperpigmentation, from which I suffer after years of no sunblock. I have also seen this at Whole Foods and other like markets, but Amazon's price has been the best.
ACURE 100% USDA Organic Moroccan Argan Oil: This stuff is ahh-mazing! I put it on every morning, and my skin feels and looks so soft! The first week I started using it, I kept wanting to touch my face. You can also put it in your hair, cuticles—really, guys, the sky is the limit! You can also find this one at Whole Foods.
Elizabeth Dehn Vitamin E Eye Balm-– Cure and prevents old lady eyes – enough said.
Elizabeth Dehn Vitamin C Brightening Facial Serum: This is another one to help with brightening and healing hyperpigmentation.
There is no one product that is going to make your skin look its best! It is a process of healthy habits and using the best products for your own skin! What products are you loving? I would love to hear!
I tried to find a pic where I could showcase my skin and how it has evolved and gotten better over the years. Although this is a silly pic of me, it shows you how clear and radiant my skin has become.