The Best "Green" Protein Shake
Shake it Up Saturday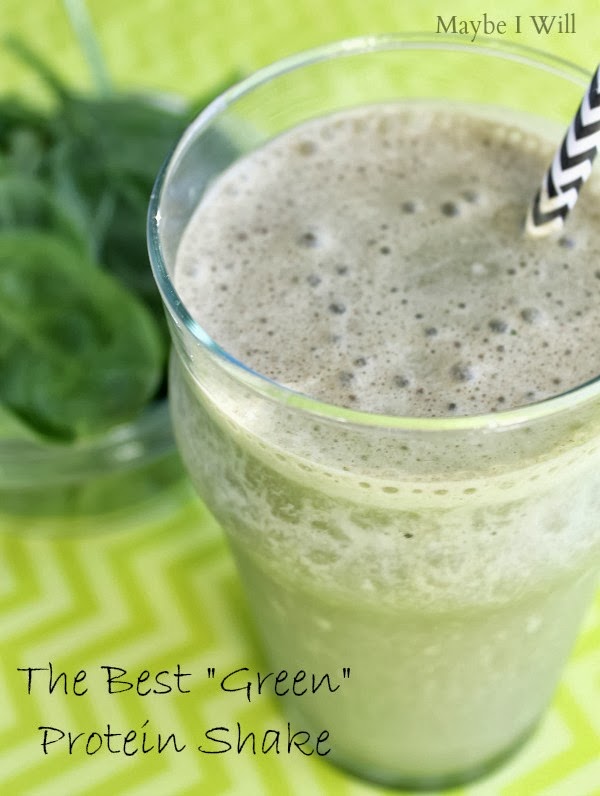 When "Green" shakes made their appearance a couple years ago I was more than a little apprehensive throwing spinach and kale in a shake just didn't sound like my cup of tea… Um NASTY! But I consider myself a somewhat adventurous eater and decided I would try a few. Most of them were tolerable but not anything I was gonna write home about. Until I found one that The Girl Who Ate Everything featured on her blog from our Mutual High School Alumni blogger Mommy in Manhattan. It became my go to "green" shake it was delightful and didn't taste like I was eating a couple handfuls of spinach! I punched it up a notch adding my own Andie flair… But it is by far (like miles) my favorite "green" shake! Enjoy!!!
The Best "Green" Protein Shake
Adapted From Mommy in Manhattan
1 Cup Unsweetened Vanilla Almond Breeze
1 TBS Your Choice Nut Butter – Almond and Peanut are my personal favs
1 TBS Cocoa Powder
1 banana
2-3 Handfuls Spinach
1 Scoop Chocolate Whey Powder
8-10 Ice Cubes or until it gets to desired consistency
Throw it all and the blender and blend!!
Nutrition Facts
Serving Size 468 g
Amount Per Serving
Total Carbohydrates
42.4g
14%
| | | |
| --- | --- | --- |
| Vitamin A 125% | • | Vitamin C 45% |
| Calcium 66% | • | Iron 26% |
* Based on a 2000 calorie diet
A Girlfriend's Guide To Protein!
FREE WITH YOUR NAME AND EMAIL ADDRESS
Have you ever wondered why protein is such a big deal, in helping you lose weight? As a personal trainer and nutrition specialist, I see firsthand how much getting the right amount of protein can make all the difference! In my handy dandy FREE protein guide, I dive into how to calculate the right amount of protein for your body. I also share some of the easiest and yummiest ways to up your protein intake as a bonus!