Zucchini Bread Protein Shake
Shake It Up Saturday!!!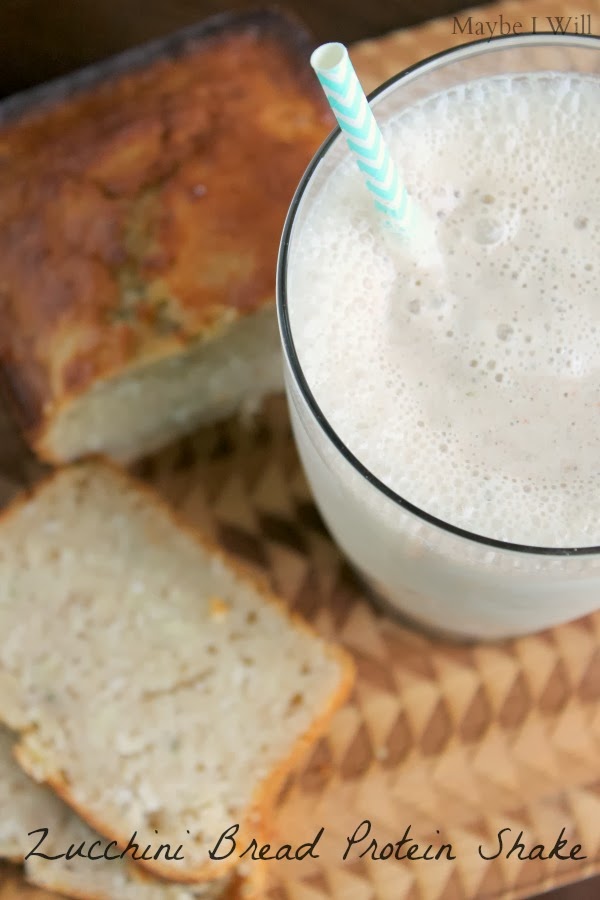 This might have been my biggest challenge to date!! With it being my Zucchini Festival on the blog all this week; of course I just had to make a zucchini inspired shake… Right?!?? To be perfectly honest the thought of throwing raw zucchini in my shake kinda grossed me out… But I don't back down from a challenge! So I pondered on how to make a shake that would be worthy of making it on my blog… I don't make up crappy flavors! I was so happy when I finally came up with "the" recipe!! Not to brag but this shake is da domb!!! I might be throwing zucchini in my shake until I run out..
Zucchini Bread Protein Shake
Andie Thueson
1 Scoop Vanilla Whey Protein
1 Cup Unsweetened Vanilla Almond Milk
2 TBS Spice Cake Mix
1 tsp cinnamon
1/4 tsp nutmeg (I used freshly grated nutmeg … if you have it on hand)
1 Cup grated Zucchini
8-10 Ice Cubes or as needed for desired consistency
Blend & Enjoy!!!
Nutrition Facts
Serving Size 392 g
Amount Per Serving
| | | |
| --- | --- | --- |
| Vitamin A 15% | • | Vitamin C 32% |
| Calcium 59% | • | Iron 7% |
* Based on a 2000 calorie diet
A Girlfriend's Guide To Protein!
FREE WITH YOUR NAME AND EMAIL ADDRESS
Have you ever wondered why protein is such a big deal, in helping you lose weight? As a personal trainer and nutrition specialist, I see firsthand how much getting the right amount of protein can make all the difference! In my handy dandy FREE protein guide, I dive into how to calculate the right amount of protein for your body. I also share some of the easiest and yummiest ways to up your protein intake as a bonus!