Shake it Up Saturday!!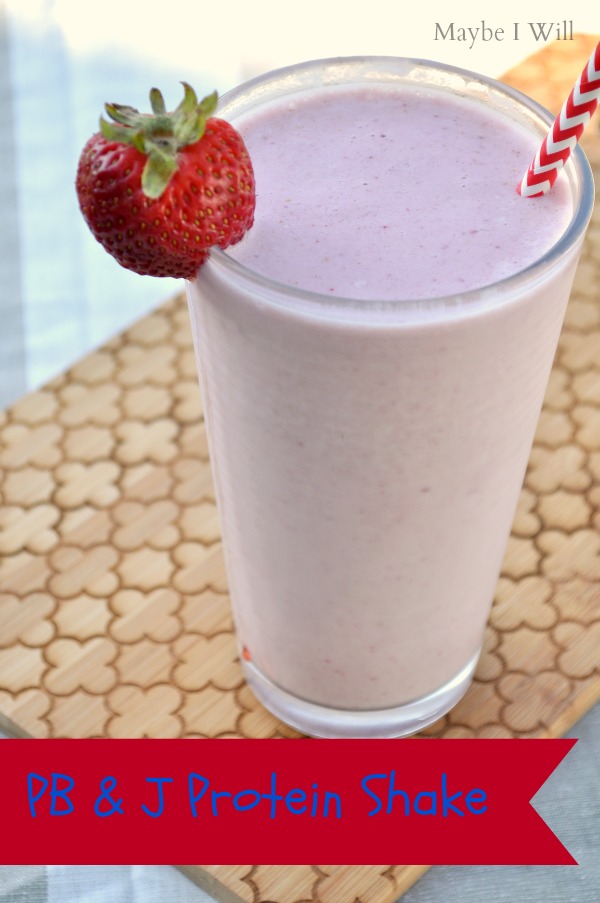 Nothing says comfort like an ooey gooey peanut butter and jelly sandwich! I love smothering home made wheat bread with peanut butter and home made jam. It's enough to cure even the roughest day! But a PB & J sandwich will cost you more than a few calories and if you're watching your carbs – a PB&J is totally out! So I am coming to your rescue with a super satisfying and delicious protein shake!
PB&J Protein Shake
Andie Thueson
1 Scoop Vanilla Protein Powder
1 Cup Unsweetened Vanilla Almond Milk
1 TBS Peanut Butter
1 Cup Strawberries
7-8 Ice Cubes as needed for desired consistency
Nutritional Stats
Nutrition Facts
Serving Size 435 g
Amount Per Serving
Total Carbohydrates
23.9g
8%
| | | |
| --- | --- | --- |
| Vitamin A 25% | • | Vitamin C 172% |
| Calcium 73% | • | Iron 28% |
* Based on a 2000 calorie diet
A Girlfriend's Guide To Protein!
FREE WITH YOUR NAME AND EMAIL ADDRESS
Have you ever wondered why protein is such a big deal, in helping you lose weight? As a personal trainer and nutrition specialist, I see firsthand how much getting the right amount of protein can make all the difference! In my handy dandy FREE protein guide, I dive into how to calculate the right amount of protein for your body. I also share some of the easiest and yummiest ways to up your protein intake as a bonus!