Whip It Up Wednesday!!!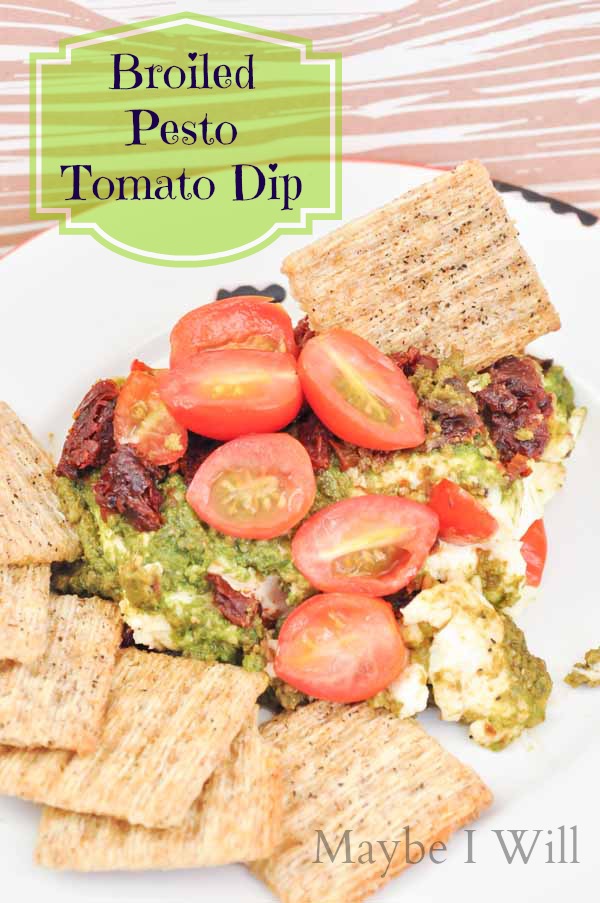 Awhile ago a friend of mine made up this yummy dip for a BBQ and it was devoured in like 10 seconds! It was so good!! It had three super star ingredients; pesto, sun dried tomatoes and cream cheese. Really folks how can you go wrong with this combo!!! And then you broil this goodness so it gets all melty and delightful … With only 3 ingredients it's a super easy quick Appetizer that wows!
Since I ate way more than my share at said BBQ I could not get it out of my head! So I whipped some up the other night for my book club, it was just as good as I remembered!
Broiled Pesto Tomato Dip
Adapted from my friend Aubree R.
1 block cream cheese
Pesto — I just bought a tub but you could make it from scratch
Sun dried tomatoes
Place cream cheese on baking dish, cover with pesto and chopped sun dried tomatoes cover with foil and broil for 5-10 minutes remove and broil for 1-2 minutes — top with fresh chopped tomatoes if desired. Serve with your favorite crackers.