Buttermilk Pancakes Recipe and Syrup
My kids LOVE pancakes especially my signature Buttermilk Pancakes Recipe… It has become a ritualistic part of our Saturday Morning routine. Every Saturday almost without fail my sweet 5 year old Boston comes in and nudges me on the shoulder… 
Boston: Mom, Mom, Mom are you awake?
Me: I am now son. Boston:
Mom I am awfully hungry can you make us some food?
Me: (Half asleep)…What would you like?
Boston: Ummmm… PANCAKES!! with your buttermilk pancakes recipe and homemade syrup not the store kind.
Me: OK sweetheart, as I begrudgingly roll out of bed.
Boston: Mom I love you! You're the best as he dances around singing pancakes, pancakes!.
How can I be mad at that? So with a quick hug and kiss from Boston I am off to the kitchen to start whipping up a batch of my signature buttermilk pancakes recipe and homemade buttermilk  syrup.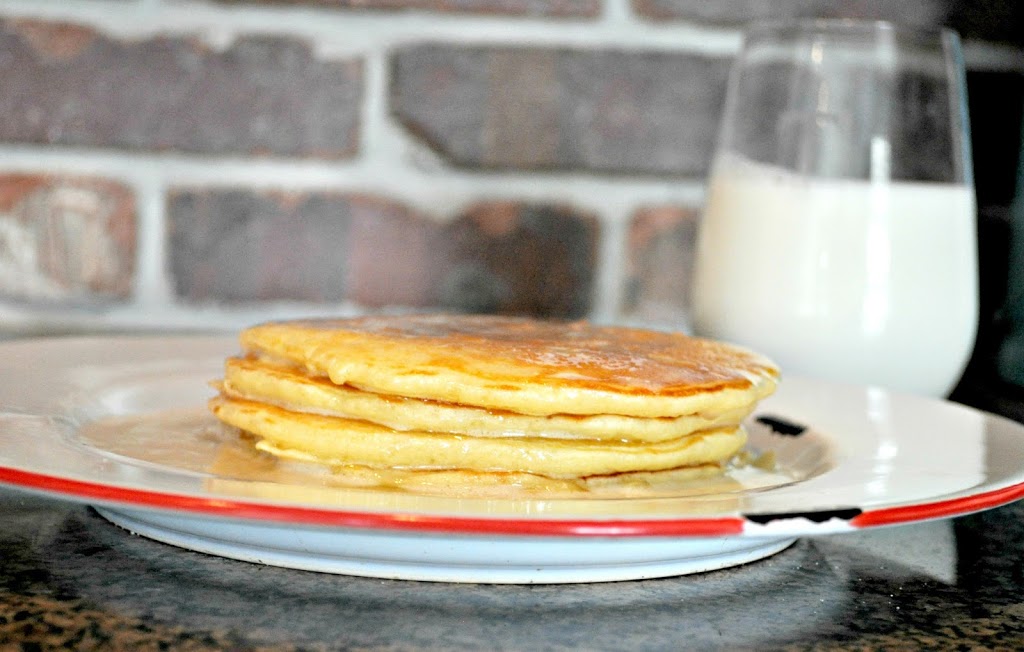 I am a staunch believer if you can make it from scratch without too much hassle then you totally should! It's healthier and cheaper, a win win situation… One of my best friends in the world introduced me to this awesome pancake recipe it is super easy to make and makes drool worthy pancakes!!! It is easy to double than freeze left overs so my kiddos have homemade pancakes on request during the week on busier school mornings. –More on how to do this later…
The Buttermilk Syrup Recipe I make to go along with these pancakes is lovingly referred to as Liquid Gold Crack by my friends and family… It is one of the most delicious things known to man…. It is easy to make. And if you want to impress someone staying at your home with an amazing breakfast these pancakes and THIS SYRUP will do the trick, they will think you are a culinary genius!!

*** Short Cut Trick… These recipes taste the best with real buttermilk but if you are in a crunch and don't have any handy.. cause let's be honest most people don't normally keep buttermilk on hand ;)… Just add 1TBS Vinegar or Lemon Juice to 1 Cup of regular milk, stir then let sit for 5 minutes. Pancakes and Syrup will still taste great! **

Buttermilk Pancakes 
Mix dry and wet ingredients separately in two bowls. Gently whisk wet ingredients into dry ingredients and make pancakes on hot griddle. When one side of your pancake is almost cooked, add sliced banana's or blueberries to the bubbling doughy side and then flip! Serve with buttermilk syrup. 
For waffles: add a tablespoon or two of canola oil to batter and a bit of skim milk to thin the batter a little. Use in a Belgian Waffle Iron. So good with fresh strawberries and buttermilk syrup!
Buttermilk Syrup AKA Liquid Gold CRACK!!! 
Melt butter in medium sauce pan on low. Add sugar and buttermilk to butter. Stirring constantly, bring syrup to a soft boil until sugar is dissolved. Remove from heat add vanilla and baking soda. Stir until fluffy! (The syrup will fuzz up so use a sauce pan that will allow for expansion!)