Kid Approved Sugar Free Rice Crispy Treats
When I was a little girl my Mom had to work a lot, so coming home to an empty house was normal. 
But I remember how cool it was to walk home from school and have my Mom home, it was always a pleasant surprise and even more of a pleasant surprise when we were greeted with a homemade cookie or treat! 
I remember opening the door to the smell of homemade cookies and being so excited! The smell to this day still stick with me and makes me feel a little homesick. 
Luckily I get the privilege of being a stay at home Mom. I love being at home when my kids get home from school and spending that special time with them. I am sure my kids would love to be greeted with homemade goodies every day after school, but I myself am trying to be healthier and if there are cookies in my house they will get ate up! 
So I try to find a happy medium – healthy homemade treats for them and healthy treats for me! 😉  #winning! 
These refined sugar-free rice crispy treats made with brown rice cereal, honey, and peanut butter are a cinch to make and I can whip them up quickly for the kids to enjoy when they get home! 
And my KIDS love them!! And actually, beg me to make them! They have no idea they are healthy!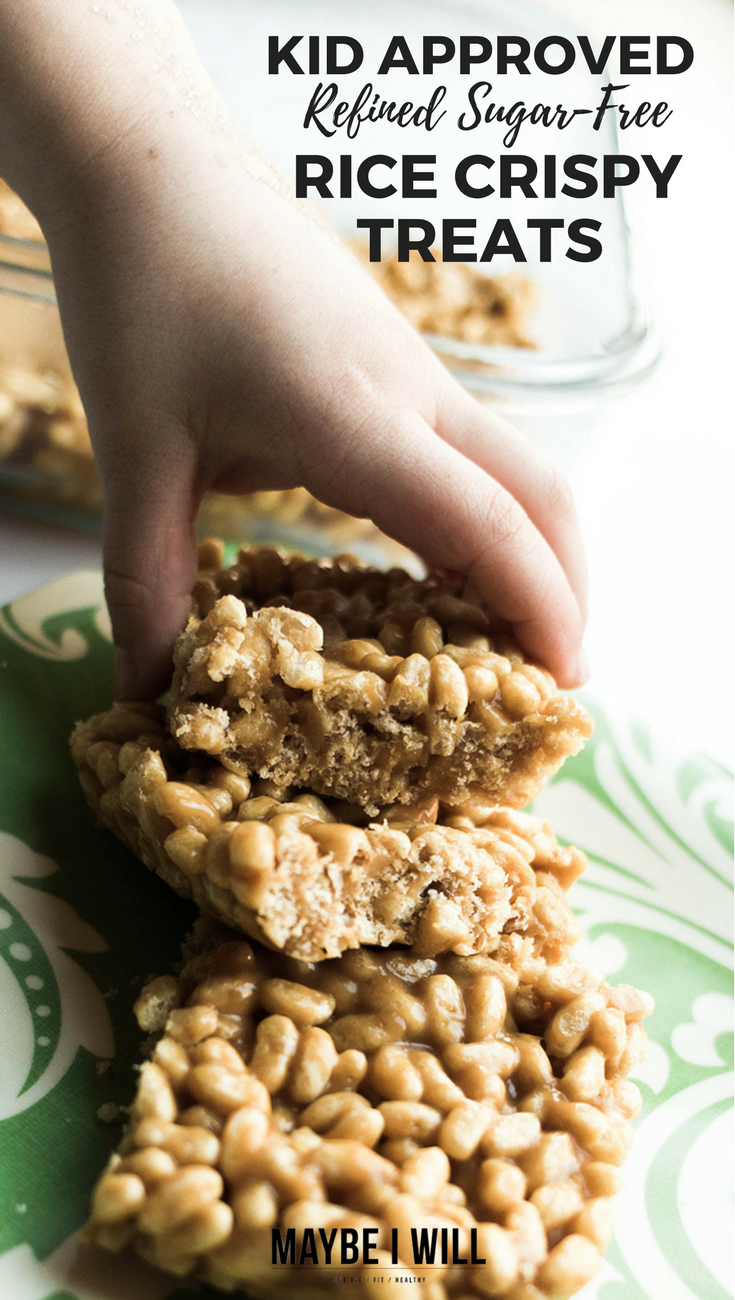 These ooey gooey treats will take you all of 10 minutes to throw together and you get to me that Mom who makes her kids homemade treats! 
Start by using a heavier saucepan and combine your Peanut Butter and Honey 
Melt Peanut Butter and Honey over a Medium Heat until all melty and dreamy looking 
After removing from the heat add vanilla and brown rice cereal I love the brand One Degree and pour into a prepared  8×8 pan or dish press down with the spatula and then let chill for 1-2 hours. Lazy Mom hack throw the pan in the freezer for 10-15 minutes and they should be all set!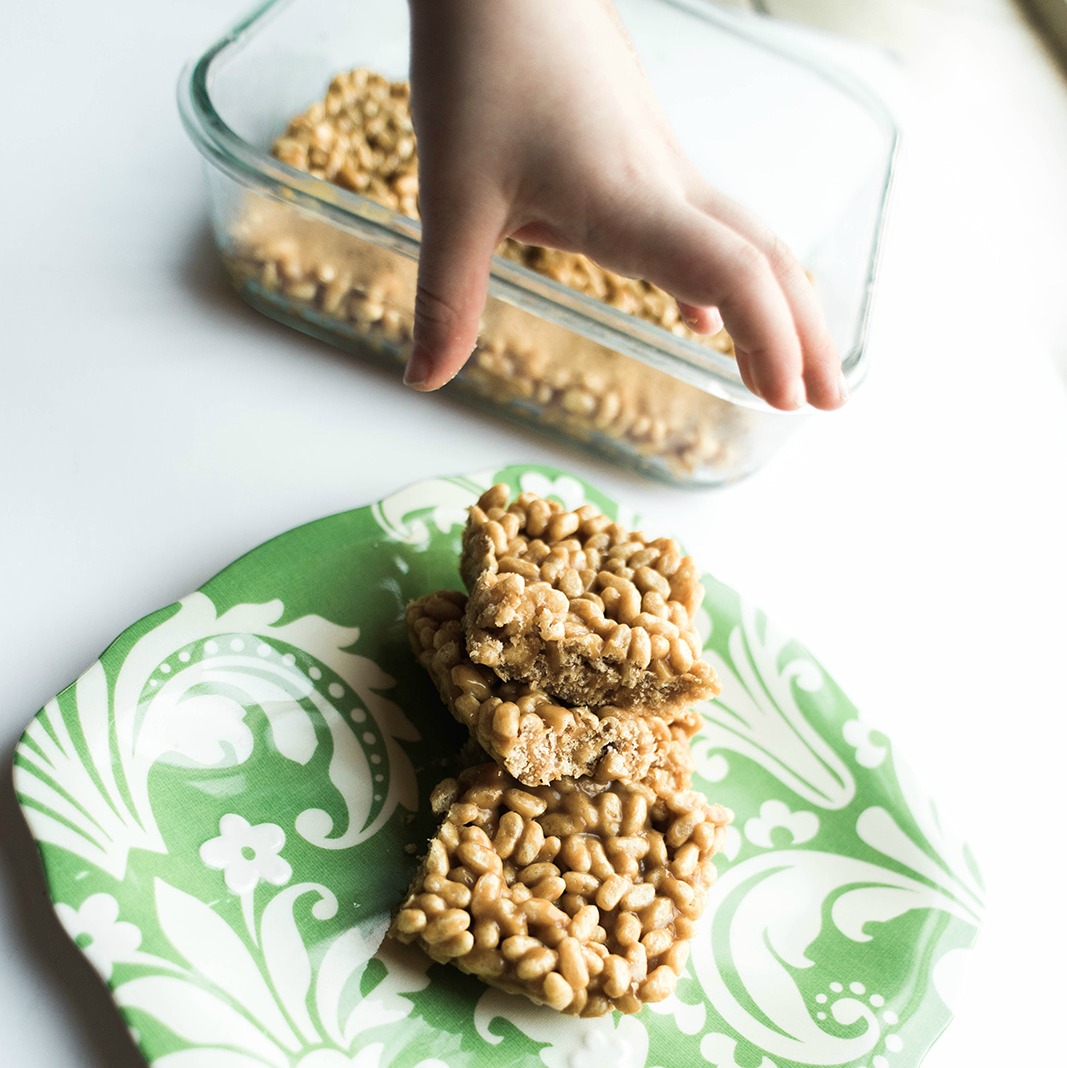 Now your kids will be all up in your biz trying to eat one of these delicious treats! 
Kid Approved Sugar-Free Rice Crispy Treats
These kid-approved sugar-free rice crispy treats are the perfect after-school treat that will have your kiddos begging you to make them - little do they know they are healthy! 
Ingredients
4

Cup

Brown Rice Cereal

1/2

Cup

Honey

3/4

Cup

All Natural Peanut Butter

1

tsp

Vanilla

1/2

tsp

Sea Salt
Instructions
Melt PB and Honey over Medium Heat 

Once ingredients are melted and well-combined remove from heat and add vanilla and dry cereal 

press mixture into a buttered 8x8 pan 

Wait 1-2 hours for the mixture to set 
Recipe Notes
This recipe is one of my dear friends Regina Dickinson - used with her permission