Love Potion No. 9 -The Best Chocolate Strawberry Protein Shake
Can you believe we are well on our way to February and Valentine's Day!? Usually, January seems to last 1,000 years and goes by so dang slow (okay, maybe a bit of an exaggeration), but this year feels different. Does it feel like things are moving at the speed of Nov-Dec, or is that just me?

With Valentines Day coming up, I had to go back to my archives and update one of my first classic protein shake recipes! My chocolate strawberry protein shake concoction! This chocolate strawberry protein shake recipe is pretty dang delightful! I usually end up only getting half of the shake because my kiddos drink most of it!
Please don't feel too bad for me; I make this one a lot.

Why The Name Love Potion No. 9? – asked no one.
My parents loved 50-60's music, so as a kid, while everyone else was listening to the sounds of the 80's '90s, I was listening to the clean "classics." We tried to be rebellious and listen to current music. Still, the music usually got flipped right back to the "classics." One of those said classic I have swimming around my brain at any given time is Love Potion No. 9, and I often will start singing it and get weird looks from my kids.
It is in these instances that I love YouTube. When my kids look at me like I'm crazy, I simply go to YouTube, and then my kids can see/hear what I am talking/singing about. I came across this little gem from The Searchers singing Love Potion No. 9. Now they kind of like it too and sing right along with me.
Love Potion No 9. Chocolate Strawberry Protein Shake
The perfect blend of chocolate and strawberries!
Ingredients
1

Cup

Unsweetened Vanilla Almond Milk

1

Cup

Strawberries

1

TBS

Unsweetened Cocoa Powder

1

tsp

Strawberry extract

8-10

Ice Cubes or More as needed for desired consistency.
Nutrition Facts
Love Potion No 9. Chocolate Strawberry Protein Shake
Amount Per Serving (1 g)
Calories 229
Calories from Fat 54
% Daily Value*
Fat 6g9%
Carbohydrates 15g5%
Protein 29g58%
* Percent Daily Values are based on a 2000 calorie diet.
I often get asked which protein powders I recommend, so below, you will find a list of my favorites with no Sketchy ingredients!
MY FAVORITE CHOICES FOR HIGH-QUALITY PROTEIN POWDER:
Each Protein Powder I recommend has the highest quality ingredients, with no sketchy crap that many brands use.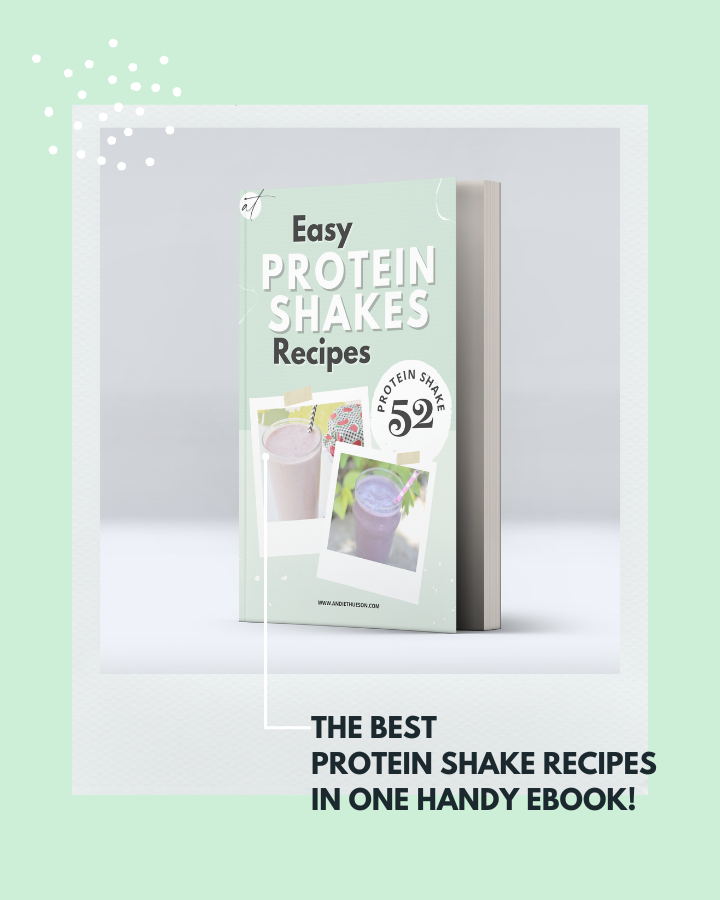 Protein Shake Recipe Book
Bust the boredom of protein shakes with this protein shake recipe book! Filled with over 52+ delicious protein shakes that you will love!
Let me know if you give this one a try!
Much Love,

A Girlfriend's Guide To Protein!
FREE WITH YOUR NAME AND EMAIL ADDRESS
Have you ever wondered why protein is such a big deal, in helping you lose weight? As a personal trainer and nutrition specialist, I see firsthand how much getting the right amount of protein can make all the difference! In my handy dandy FREE protein guide, I dive into how to calculate the right amount of protein for your body. I also share some of the easiest and yummiest ways to up your protein intake as a bonus!