The Best Snickers Protein Shake
Secretly one of my favorite candy bars is a Snickers bar. With all the delicious peanut flavor and decadent chocolate taste with a bit of caramel goodness, how could you go wrong? It is the perfect thing to squelch my sweet tooth.
But as I have learned more about our food and its quality, I have shied away from overly processed foods and tried to stick with less processed and more whole foods.
That being said, a girl is still gonna crave those flavors that comforted her through much of her adolescence and early Mom years. I have many vivid memories of myself hiding in the bathroom with a snickers bar while my children were sticking their fingers under the bathroom door, quizzing me as to what I was up to. Sometimes we Moms just need a freaking break.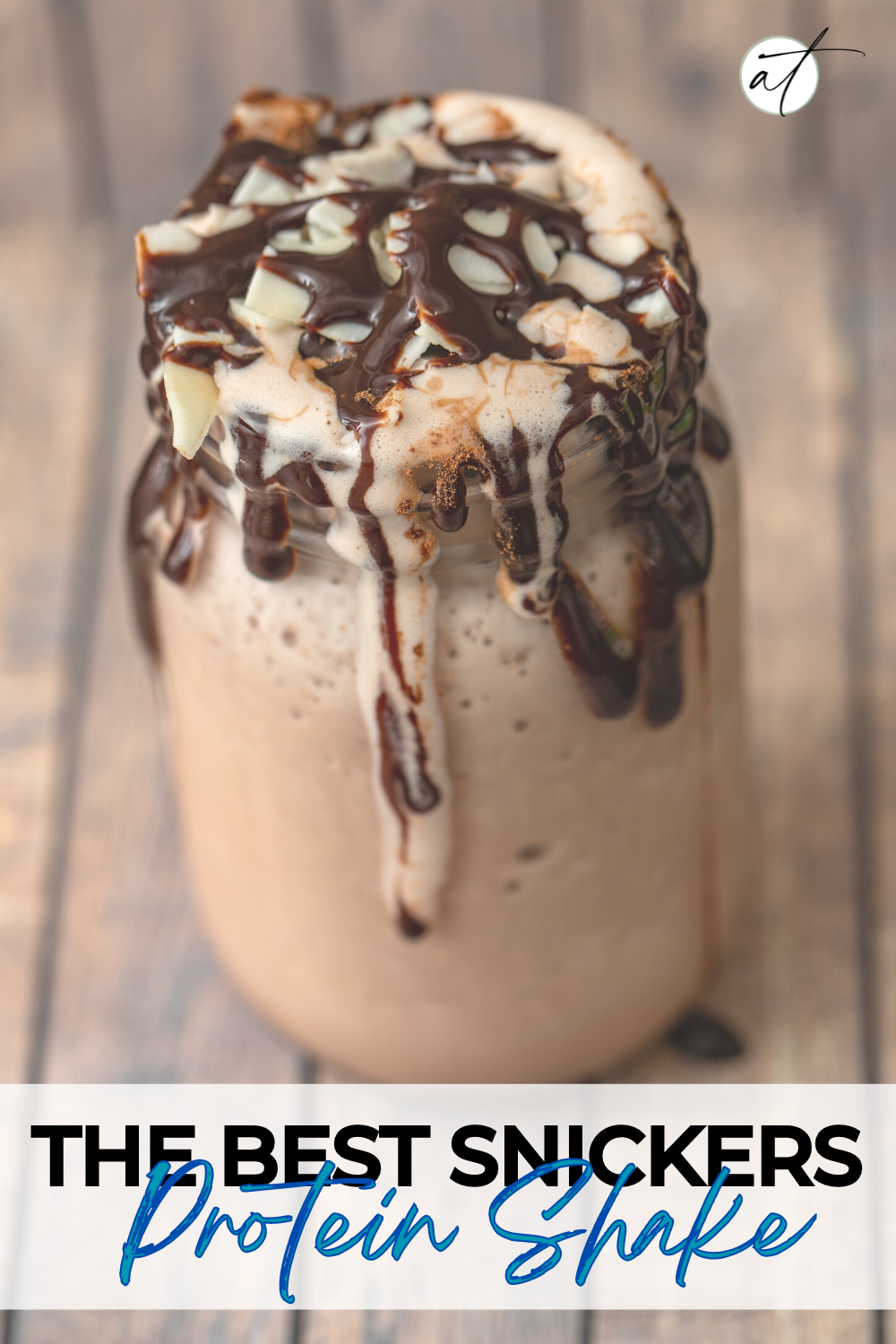 So last time those cravings hit, I created this healthier Snickers protein shake recipe to help me curve my cravings and get in some much-needed protein my body needs. Protein is an essential building block in creating lean muscle and aids in muscle recovery.
Snicker's Protein Shake
Ingredients
1

Cup

Unsweetened Vanilla Almond Milk

1

TBS

All Natural Crunchy Peanut Butter

8-10

Ice Cubes
Instructions
Blend and Enjoy!!

Top with a drizzle of all chocolate syrup, caramel syrup, and a sprinkle of dark chocolate chips.
Recipe Notes
Substitution Ideas
Cashew Butter
Sunflower Seed Butter
Unsweetened Almond Milk (just add a splash of vanilla extract
1 Tsp caramel extract can be swapped in for the caramel coffee syrup
Vanilla protein powder (Just add 1 TBS unsweetened cocoa powder)
Nutrition Facts
Snicker's Protein Shake
Amount Per Serving (1 g)
Calories 310
Calories from Fat 117
% Daily Value*
Fat 13g20%
Carbohydrates 22.75g8%
Protein 25.5g51%
* Percent Daily Values are based on a 2000 calorie diet.
This quick and easy Snickers protein shake is the perfect way to crush your cravings and honor your healthier lifestyle. Treating yourself well is so important! And that starts with the food we eat. So pour yourself a tall glass of this decadent healthy snickers smoothie protein shake and enjoy it next time cravings come up without an ounce of guilt, knowing you are fueling your body with natural sweetness and goodness.
It's okay to ditch the comfort and nostalgia of the classic snicker's bar in favor of something that will better serve your body and goals!
Without fail, I always receive emails asking me what protein shake brands I recommend, and for good reason! There are a lot of sketchy products and brands out there that have artificial growth hormone rBST in their products, artificial flavor, and
other ingredients it is best for you to shy away from. The powders listed below are made with healthy ingredients, and when you read the nutritional information, you will recognize the ingredients listed (always a win in my book)
MY FAVORITE CHOICES FOR HIGH-QUALITY PROTEIN POWDER:
Each Protein Powder I recommend has the highest quality ingredients, with no sketchy crap that many brands use.
For more healthy shake ideas, make sure and grab my 52 Protein Shake Recipes! It is full of delicious high protein shake recipes to help fuel your day and squelch your cravings! Getting an adequate amount of protein daily is essential for healthy weight loss and meeting your fitness goals, especially as we age.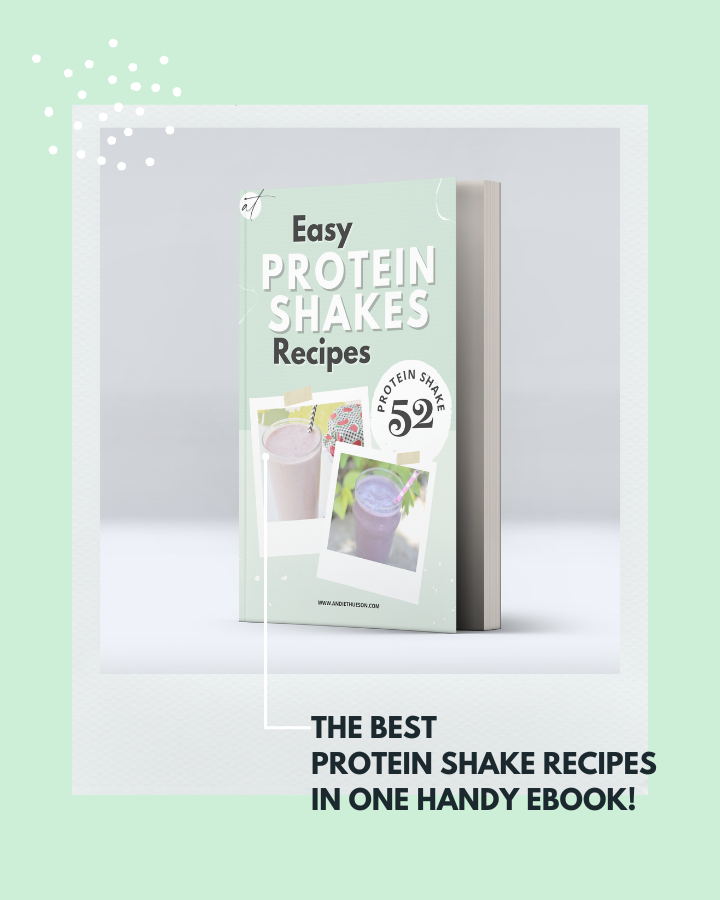 Protein Shake Recipe Book
Bust the boredom of protein shakes with this protein shake recipe book! Filled with over 52+ delicious protein shakes that you will love!
Much Love!

A Girlfriend's Guide To Protein!
FREE WITH YOUR NAME AND EMAIL ADDRESS
Have you ever wondered why protein is such a big deal, in helping you lose weight? As a personal trainer and nutrition specialist, I see firsthand how much getting the right amount of protein can make all the difference! In my handy dandy FREE protein guide, I dive into how to calculate the right amount of protein for your body. I also share some of the easiest and yummiest ways to up your protein intake as a bonus!