Cheesy Velveeta Broccoli Soup
This Cheesy Velveeta Broccoli soup is so creamy and smooth! And the best part it is a cinch to throw together!
My Dad loves Velveeta cheese. I remember as a kid, him and I sitting at the counter sneaking slices of the velvety goodness while my mom was busy making dinner. It was always a treat we shared and enjoyed together. So when one of my friends shared with me her recipe for cheesy broccoli soup using Velveeta I knew it was gonna be goooood! I fell in love with her recipe and it has become a regular in our recipe rotation. It's an easy and comforting meal after a long day.
  I know what you are thinking, "Andie…Velveeta??"
Okay, so it's not gonna to win any prizes for being healthy. But with this soup, my kiddos are eating a whole lot of veggies that they normally would whine and moan about. It's called picking your battles and finding small wins.
As much as I would like to tell you that my kids are amazing at eating veggies and love healthy foods, that would be more dream than reality. Like many of you, I fight the same battle when trying to get my kids to make healthier food choices. So I hide veggies in pretty much anything I can!
Cheesy Broccoli Velveeta Soup
The ultimate smooth and delicious broccoli cheese soup! 
Ingredients
1

Cup

Carrots

Chopped

1

Cup

Celery

Chopped

2

Cups

Broccoli

Chopped

6-8

Cups

Chicken Broth

1

16oz

Brick Velveeta Cheese

1/2

Cup

Butter

1/2

Cup

Flour

Salt + Pepper

To Taste
Instructions
Boil veggies in chicken broth until tender about 10-20 minutes. Add butter and flour. Add Velveeta cubed mix together until smooth. May add more chicken broth for desired consistency. Soup will thicken as it cools.

This cheesy broccoli soup is amazingly easy to make and is sure to be a family favorite. Start by chopping all your fresh veggies into small bite-size pieces. You'll not be blending the veggies at all so keep this in mind as you are chopping.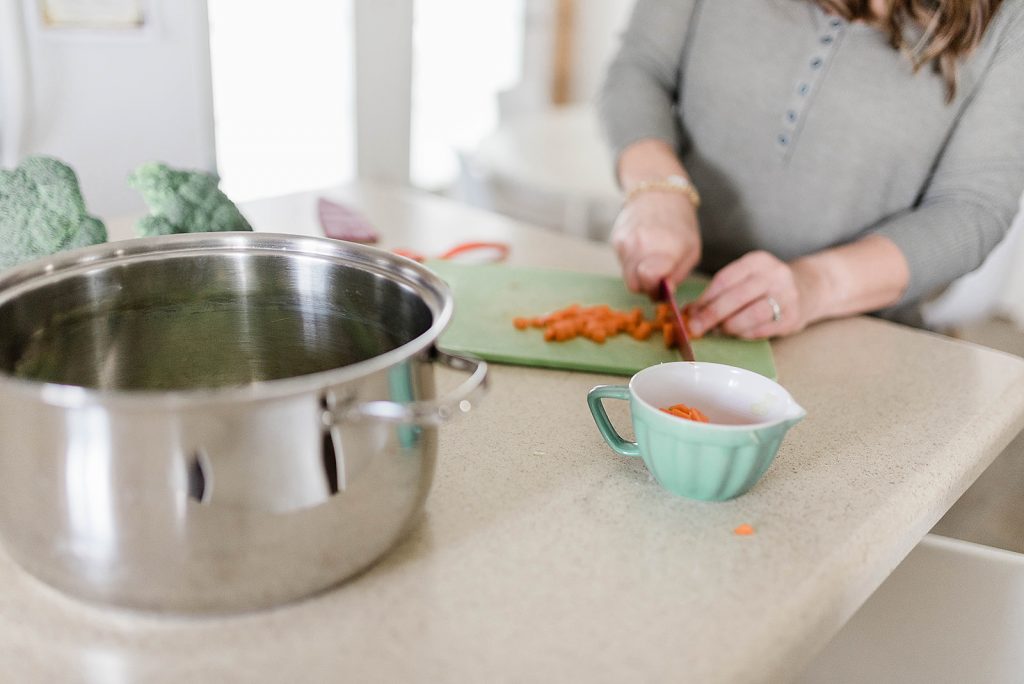 Cover veggies with chicken or vegetable broth until well covered. So it looks about like this. Bring veggies and broth to a boil then lower the temperature and let simmer for 15-20 minutes until veggies are nice and soft.
When veggies are fully cooked create a roux with the butter and flour. I find it easiest to microwave the butter until melted and add the flour to make a paste.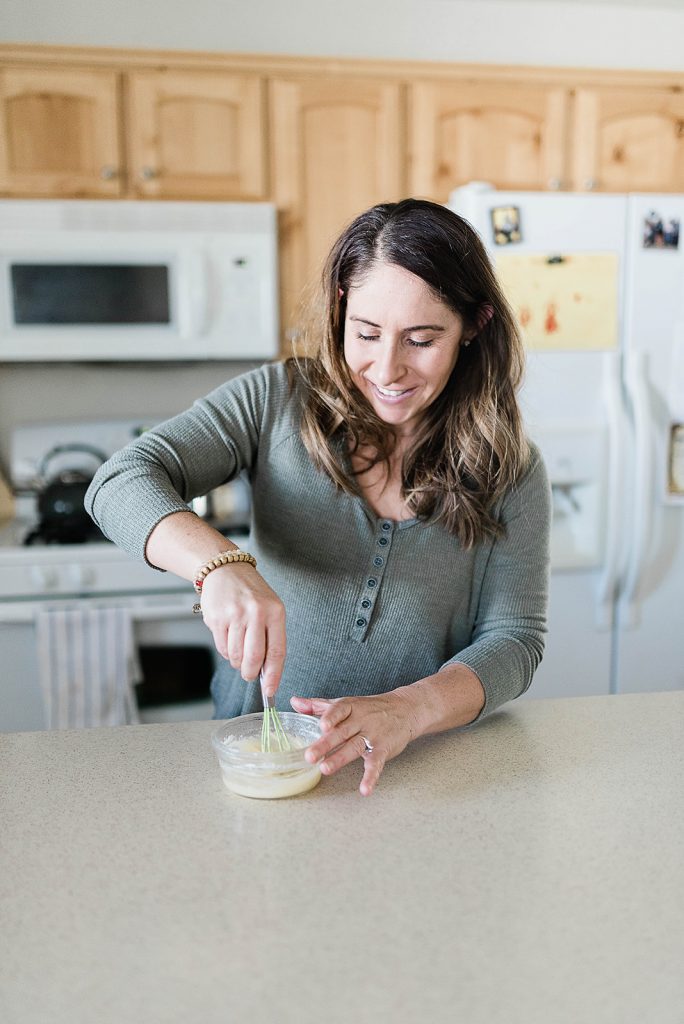 Then you'll add this to the broth and veggies.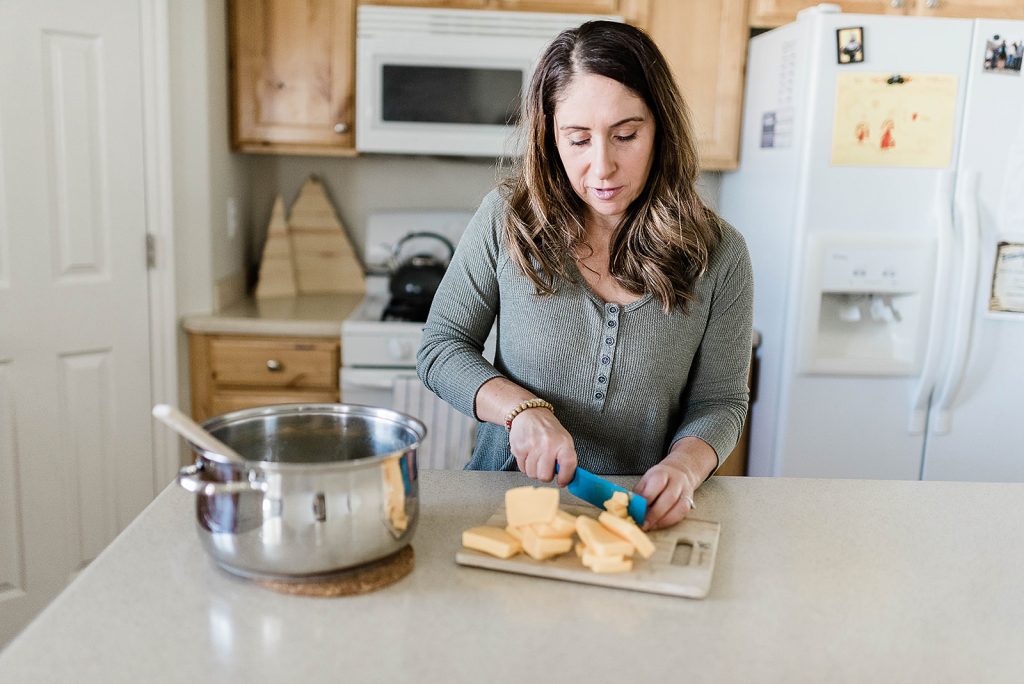 Next, you'll cube the Velveeta, before adding to the veggies this allows the cheese to melt more evenly.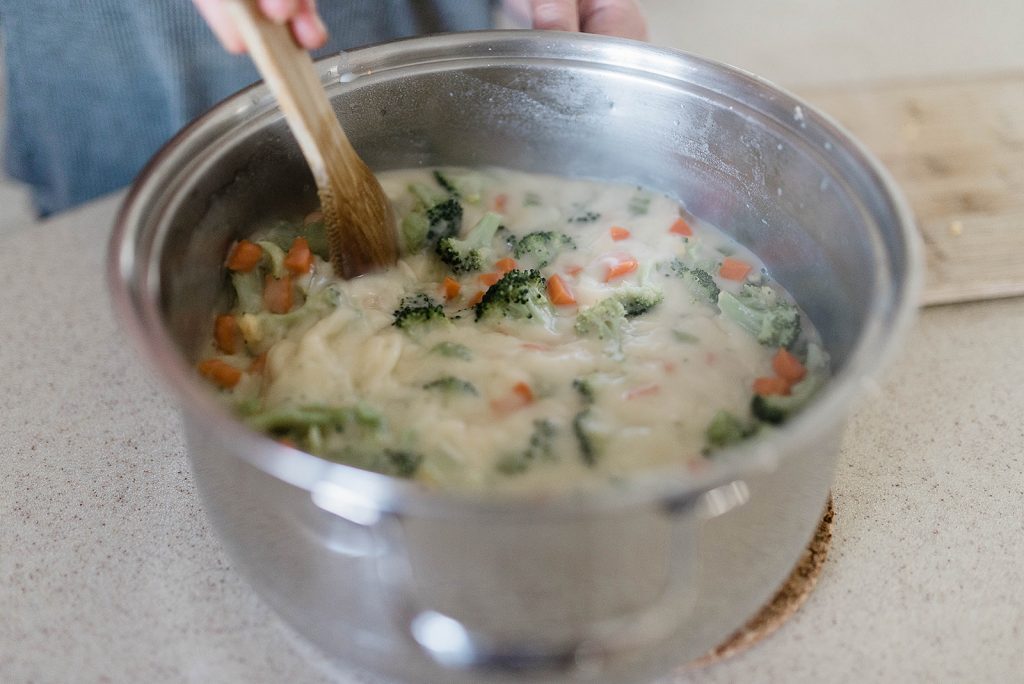 Add the Velveeta cubes and mix together until smooth. Add more chicken broth for desired consistency if needed. Soup will thicken as it cools.
A couple of notes: the recipes calls for one 16 oz brick which is the smaller one. If you like your soup cheesier go for the bigger size brick of Velveeta. If you choose to go with the big one you can cut back the amount of butter needed to 1/4 cup and 1/4 cup flour.
I have tried it both ways and they are both delicious so it just depends on how much CHEESE you are wanting????
Where to find Velveeta at the store?
Velveeta can be tricky to find at some grocery stores. I typically find it by the macaroni and cheese and other pasta products.
Can I Freeze This Soup?
I would advise against it. The texture of the soup can get weird after freezing so I would stick with eating it fresh. It should keep well in the fridge for 7-10 days and reheats just fine!  
This is what cheesy broccoli dreams are made of. My kids cannot get enough and I am stoked that they are eating their veggies! I think we can call this one a win ladies!