The BEST Fitness Gifts For Her, Cool Gifts She Will Love!
This post may contain affiliate links which won't change your price but will share some commission.  
Every year around this time, I get really excited! I love finding JUST the right gift for all the fantastic people in my life.
There is something magical about the search for the perfect Christmas gifts and that moment when you see it, THE ideal gift you know they are going to go crazy over. Then the anticipation builds as you wrap the gift and put it gently under the tree, and wait for them to open it on Christmas morning! Watching my husband, kiddos, and family opens their gifts is MY favorite part! I love to see their smiles and excitement as they unwrap and see the treasure I found just for them!
Not only do I love giving gifts, but I also love to receive gifts! But sometimes, the gifts I receive will quickly be regifted or pulled out only once in a while to avoid hurt feelings.
I used to offer subtle hints to my man to let him know what I would like for Christmas, but I realized quickly that my subtle hints were not being picked up on. So ever since I started this little blog of mine, I put together a list of my favorite things I am secretly hoping for, publish it, and send a link to Mr. Thueson to help him out! It's a genius plan! And I know my husband is not the only one who does not pick up on subtle hints. So feel free to forward this Fitness Gifts For Her Guide to your fantastic man, parents, siblings, and friends as well! That way, this holiday season, you're guaranteed to have Santa bring you precisely what you want!
Or skip the middleman entirely and do some fun shopping for YOU! (I'm not judging!) If a few of these goodies don't happen to make it to me Christmas morning, I may be doing some shopping as well. 

The Best Fitness Gift Ideas For The Female Fitness Junkies In Your Life
The Apple Watch Series 7— I LOVE my apple watch, and I am not sure how I functioned without it. If you do not already have one, it is worth asking Santa for. This year I'll be asking Santa for some matching bands from my friend at Copper Robin.
Classy Watch Bands From Copper Robin. Instantly make your utilitarian watch look hip and fresh! I love The Posh and The Triple Threat styles. They are a great way to keep it classy even after your sweat sessions. Or if you are a Fitbit Charge kind of gal, she also has you covered!
Nike Free Metcon 4— I will always sign up for new shoes, especially new trainers! These sweet-looking Nike Free Metcon 4 combine flexibility with stability to help you get the most out of your training program. Updated "chain-link" mesh cools and flexes as you speed through agility drills while support at the midfoot and heel braces you for your heaviest sets in the weight room.
Aftershokz Headphones— I reviewed these a while back, and they are the best wireless headphones, lightweight, great sound, and no wires! They do not rest in or even on your ears, so if you're like me and headphones can bug you, these are perfect!
Perk Energy + Chill— Both the Energy and the Chill have become my new best friend. Energy gives me a nice boost mid-afternoon, and the Chill helps me relax and unwind after a long day of mom and blog life. They both are so freaking good everyone needs them in their lives. USE Code ANDIE for 15% OFF!!! 
BlenderBottle GoStak Jars— These handy dandy stacking jars are a part of my daily life. They are the perfect size for snacks and supplements. I carry one in my purse with nuts and jerky for a quick and healthy snack when I get hungry!
Bala Ankle Weights – Are highly underrated and are a super easy way to get more fitness into your life. Or for your fitness fanatic friends, these are a sneaky way to get even more fitness into their day. Please do not make the mistake of ordering 5 or 10lb ankle weights. You will wear them one day and be done. 1-2lbs is perfect for everyday wear. They come in loads of different colors. The brand Bala Bangles has great reviews and are comfortable to wear all day.
Air Fryer: I put off getting an air fryer for the longest time because I did not need another item I would rarely use. Ha, the joke was on me. I use my air fryer pretty much every day! It makes the tastiest veggies! My fellow fit girl, friends, need this in their lives! I linked to the exact model I have!
Water Bottles: Any gym lover needs a good water bottle, and the Stanley 40oz mug that has swept Tik Tok and Instagram is constantly sold out. There is a waiting list! ? But I tracked down a fantastic backup option with many of the same features and is much more affordable. The Reduce brand has over 3k 4.9 star reviews!
Yoga Mat: I love the Align Yoga Mat from TVLA Yoga. It is super lightweight and sturdy. Both things are helpful to have in a yoga mat. The design also lines to help ensure your movements are in proper alignment! Use code Andie15 to save 15% on your mat!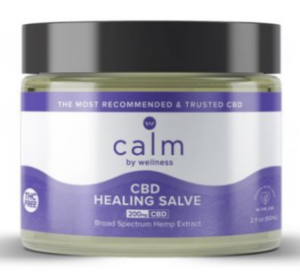 CBD Balm: This makes a great stocking stuffer and is fantastic at soothing sore muscle pain, synonymous with an active lifestyle! I like the brand Calm Wellness. But there are several amazing brands out there!
Face Mask: These Korean-style face masks from Soon are luxurious and will leave your skin GLOWING! Also, a great stocking stuffer!
Gym Bag: I love the brand Hershell for backpacks, but they have the cutest gym duffel bag! Complete with leather handles. Just the right about of style!
Foam Roller: This is the perfect gift for the avid runner in your life or really anyone who tends to sore muscles! Foam rolling is a great way to soothe muscles after intense workouts! I love this roller from TriggerPoint!
Teleties Hair Ties: As a gal with a lot of hair, finding hair ties that will keep my hair back and in place without damaging it is hard to come by. I love Teleties hair ties. They work great and come in different sizes and fun colors!
360 Cookware: Part of a healthy lifestyle is getting rid of pots and pans coated with harsh chemicals. I love my stainless steel set! This three-piece fry pan set are the go-to utensils for sautéing, frying and the 8.5″ Fry Pan is THE tool for cooking omelets. 
Aromatherapy Shower Steamers – Simply place one of your shower fizzies into the corner of your shower. For best results, do not submerge. Allow the heady aromas to whisk you away into relaxation and enjoy your small yet meaningful moment of self-care. And unlike other shower tablets, Cleverfy Shower Steamers are non-slip, safe for septic systems, vegan, and cruelty-free for a complete feel-good immersion. These shower steamers feel amazing after a hard workout!
Cute Workout Leggings: I have an obscene amount of workout leggings, but I still love getting new gear. These CRZ YOGA leggings are my favorite lululemon dupes! They come with convenient slip pockets, perfect for holding your phone while working out. They offer over 40 colors and prints to choose from at a FRACTION of the price of Lulu's. I have a few pairs, and I have been impressed by how well they hold up!
Gift Certificate For a Massage: This is always a hit! YOU can never go wrong with this one.
Sauna Bed: I love my Higher Dose Sauna Bed! This is sure to be a hit for your fitness enthusiasts. I love how my sauna bed brings the spa experience right into my living room. And it folds down for easy storage.
Silk + Sonder Subscription: Each journal is inspired by positive psychology, bullet journal techniques, and a proven self-help layout and includes guided prompts, wellness trackers, and dated calendar spreads for easy introspection, creativity, and focus. I love getting my monthly planner each month. It helps me stay focused, and I love how they have a new theme each month to focus on. There is also a fantastic FB community you can join for support!
Whether you are shopping for your wife, daughter, friend, gym buddy, or yourself, I hope you were able to find the perfect gift from this fun list of the best fitness gifts for Her.
Happy Shopping + Much Love,
Andie

Want Even More Gift Ideas: Check Out My Other Guides: